Our volunteers come from a wide variety of backgrounds. All volunteers receive comprehensive training so do not need any previous qualifications or specific experience.
Volunteering to help with Citizens advice is very rewarding: Helping local people and making a real difference to our community.
For further information, or if you would like to visit us to find out more, please email the Training Manager – training@cabr.org.uk
You can find out more about volunteering with Citizens Advice HERE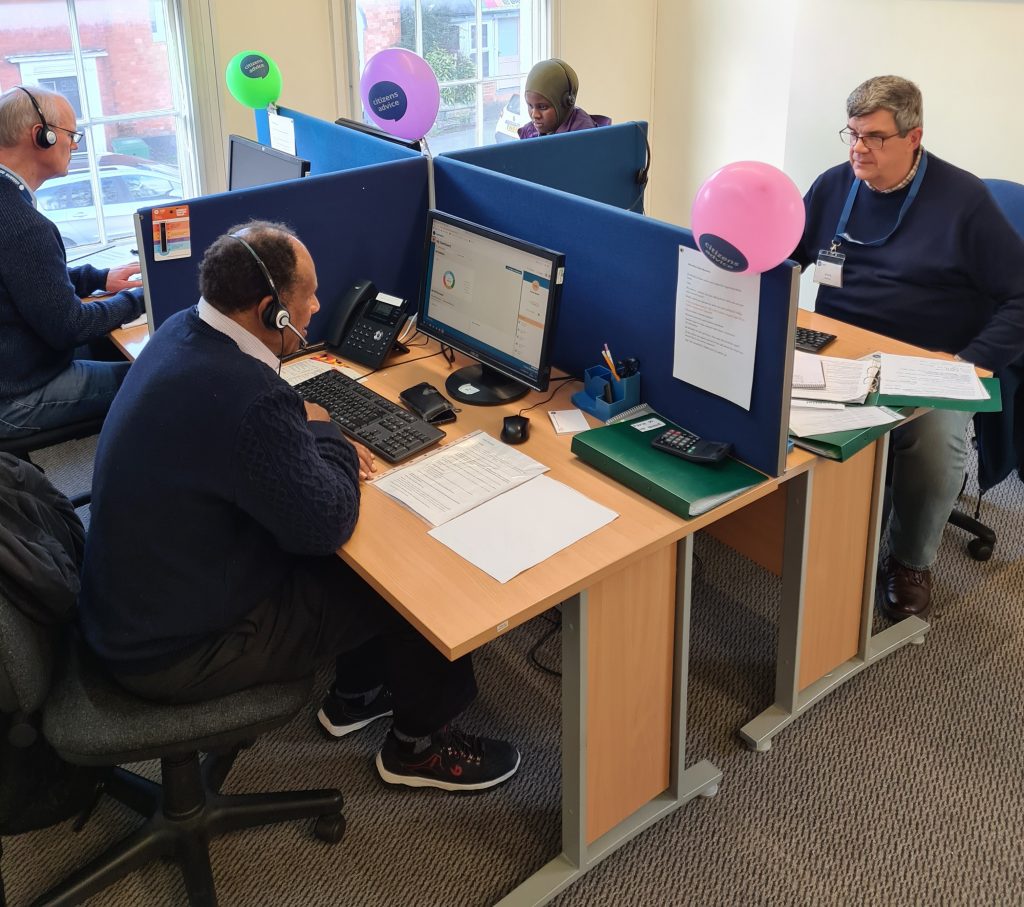 Available Volunteer Roles at CABR
"I have been a volunteer Trustee at CABR for a few years. It has been fantastic to be able to give something back to the community and support the super team who bring the service to life. A really worthwhile thing to and possible alongside my full time job."
"I enjoy being part of the team and being in contact with the local community, helping them with their diverse range of enquiries. I also like the challenge of keeping up to date with the information and resources needed to help our clients."
"I really appreciate the warmth and gratitude shown by clients when you have been able to help them resolve their problems."
"The other staff and volunteers are so friendly and it's a lovely environment to work in."
"It's interesting and satisfying to help clients with their problems. I also enjoy the company of my colleagues."